Mishimoto MMBCC-BR27-21P Fits 2021-2023 Ford Bronco Baffled Oil Catch Can Kit
Regular price
$212.75 USD
Regular price
Sale price
$212.75 USD
Unit price
per
Sale
Sold out
Mishimoto MMBCC-BR27-21P Fits 2021-2023 Ford Bronco Baffled Oil Catch Can Kit
PRODUCT
FEATURES: Direct fit for 2021+ Ford Bronco with 2.7L EcoBoost Pre-installed factory-style quick-disconnect fittings for clean installation Direct-fit bracket mounts the catch can away from engine vibration Sturdy 2.5mm-thick steel brackets withstand rough roads and off-road abuse Helps prevent fuel dilution and preserve its octane rating Catch can captures blow-by, preventing it from fouling the engine oil Includes molded hoses specifically designed for the 2.7L EcoBoost PCV system Internal components can be easily cleaned and reused for a lifetime of service Patent #US D884,760 S Mishimoto Lifetime Warranty DESCRIPTION The legendary Ford Bronco has returned, and under the retro-styled hood lies a new legend: the 2.7L EcoBoost. The 2.7L EcoBoost has been powering Fords for nearly a decade and has become one of the most respected truck engines available. The second generation 2.7L features both port and direct injection for efficiency throughout the RPM range. While the added port injection helps clean the intake valves, it doesn't protect the rest of your engine from the effects of blow-by. As blow-by flows through your intake, it coats components like sensors and your intercooler in a sludge of oil, carbon, and fuel, reducing their ability to function. Blow-by can also reduce the effectiveness of your engine oil. The factory air-oil-separator drains blow-by back into the oil pan, which is great for the environment, but the fuel and water in blow-by can thin your engine oil and reduce its effectiveness. Finally, any blow-by that does make its way back into the cylinder can reduce the effective octane of your fuel and, for a high-strung turbocharged engine like the 2.7L EcoBoost, lower octane means less power.   The solution to all of those issues is to capture the blow-by and keep it out of the engine with a Mishimoto catch can. Our direct-fit baffled oil catch can kit for the 2021+ Ford Bronco 2.7L EcoBoost uses custom-molded hoses to intercept blow-by before it enters the intake and captures it to be recycled at your next oil change. Our catch can features an internal baffle and air turbulators that help condense oil, fuel, and water vapor from the blow-by, as well as a 50-micron sintered bronze filter that captures carbon particles. Our catch can is mounted away from engine vibration with a sturdy 2.5mm-thick steel bracket and our molded hoses include Ford-specific quick-disconnect fittings for an easy and clean install. Like all our Ford Bronco products, this catch can kit is backed by our Mishimoto Lifetime Warranty for a lifetime of clean running. PURCHASE INCLUDES (1) Direct-Fit Mounting Bracket (1) 3 fl. Oz. Black, Anodized 6061 Aluminum Catch Can (2) CNC-Machined Aluminum Barbed Fittings (2) Direct-Fit Hoses w/ Pre-Installed Quick-Disconnect Fittings (2) Worm Gear Clamps (3) Zip Ties Mounting Hardware Mishimoto Lifetime Warranty NOTES After installation, Mishimoto recommends checking the contents of the baffled catch can every 1,000 miles until a baseline is established. Oil blow-by accumulation will vary with ambient temperatures and driving conditions. It is important that the contents of the can do not rise above the internal baffle.
Fitment: 2021-2023 Ford Bronco
Share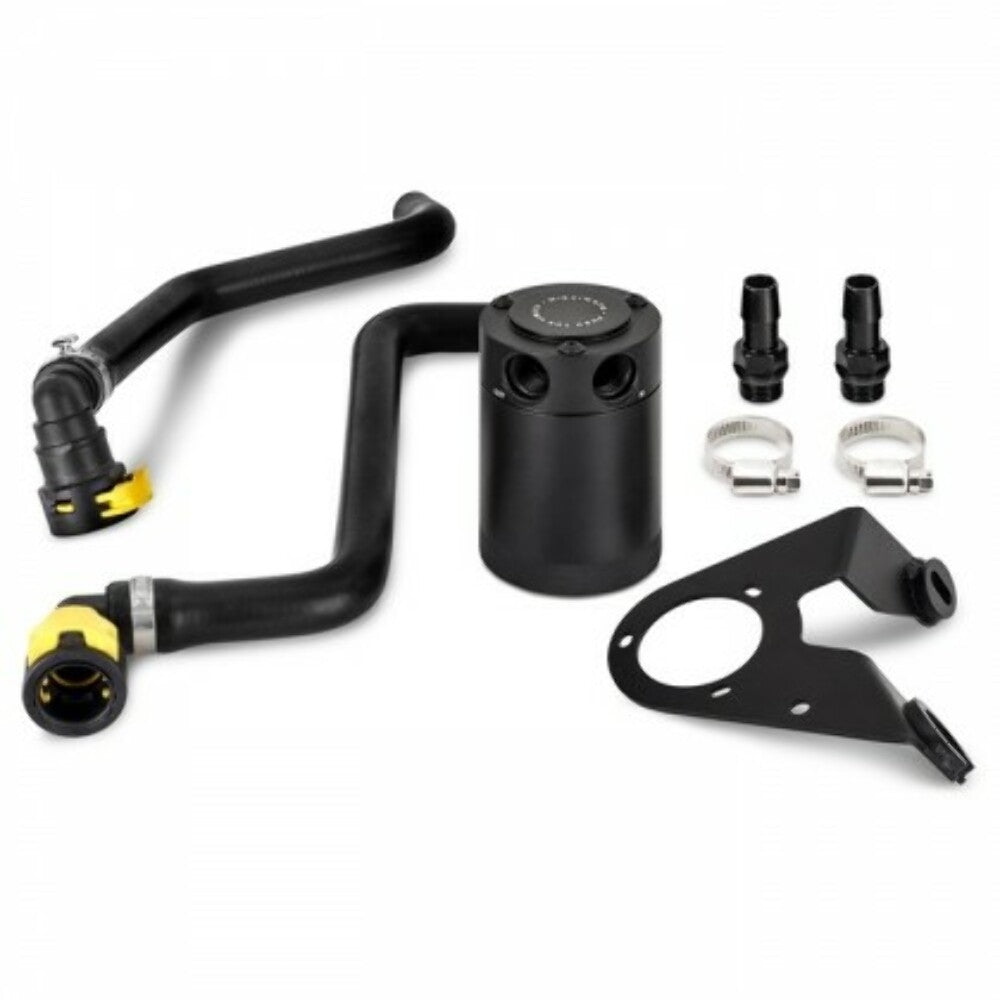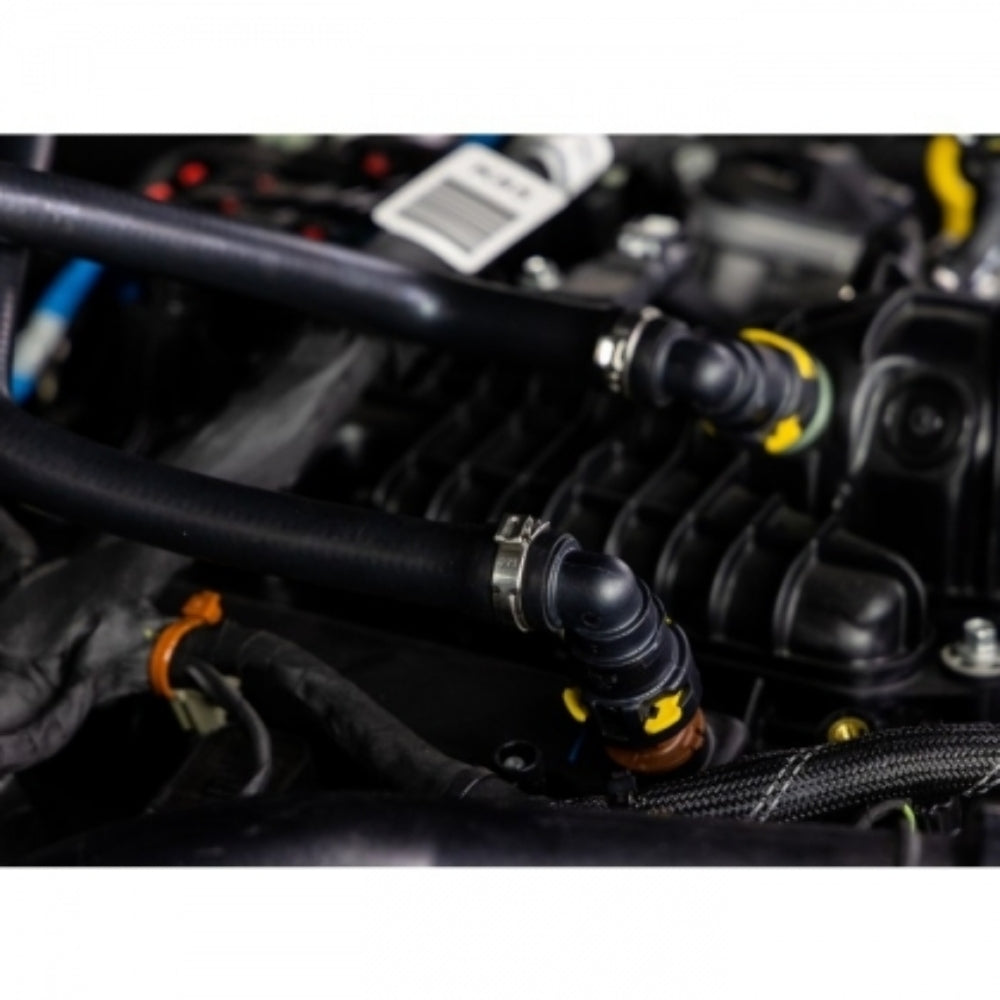 Free Shipping

Every product on TickleMyBronco ships for free to the lower 48 states. Free shipping on everything!

Hassle-Free Exchanges

Not what you wanted? Doesn't fit as you want? No problem! Give us a call for hassle free returns!