Gloss Black Gas Tank Door Trim For 2021-2023 Ford Bronco
Regular price
Sale price
$19.99 USD
Unit price
per
Sale
Sold out
Elevate your 2021-2023 Ford Bronco with a touch of rugged elegance through the Gloss Black Gas Tank Door Trim, artfully contrasted against the majestic backdrop of mountains. This exceptional accessory seamlessly blends style and practicality, ensuring your vehicle commands attention even in the midst of nature's grandeur.
Imagine this scene: your Ford Bronco, a symbol of adventure and power, adorned with the Gloss Black Gas Tank Door Trim. Its glossy finish catches the sunlight, mirroring the timelessness and strength of the surrounding mountains. Each glimpse of your vehicle reinforces the harmonious blend between contemporary design and the enduring allure of the outdoors.
Designed for effortless installation, the gas tank door trim comes with integrated 3M tape, making it incredibly user-friendly. This advanced adhesive technology guarantees a secure hold, empowering you to conquer both smooth roads and rugged trails without hesitation. In just moments, your vehicle transforms into a masterpiece, ready to take on the world with its refined aesthetic charm.
Beyond its captivating appearance, the Gloss Black Gas Tank Door Trim is engineered to withstand various weather conditions. Its robust construction ensures resilience against the elements, whether you're exploring mountain paths or navigating urban streets. This trim serves as a testament to its durability, preserving your Ford Bronco's attention-grabbing allure for countless adventures ahead.
Envision the perfect harmony: your Ford Bronco graced with the subtle elegance of the gas tank door trim, blending seamlessly with the magnificence of towering mountains. Every adventure becomes an opportunity to showcase your unique style and embrace the excitement of exploration.
The Gloss Black Gas Tank Door Trim is more than a mere accessory; it embodies your distinct personality, reflecting your passion for innovative design and daring escapades. Embrace the spirit of the mountains and the open road as you embark on a journey that seamlessly combines sophistication with the untamed splendor of nature. Leave an indelible impression, craft enduring memories, and let your Ford Bronco illuminate the breathtaking mountain panorama with unparalleled brilliance.

Fitment: 2021, 2022, 2023 Ford Bronco This will NOT fit the Bronco Sport
Share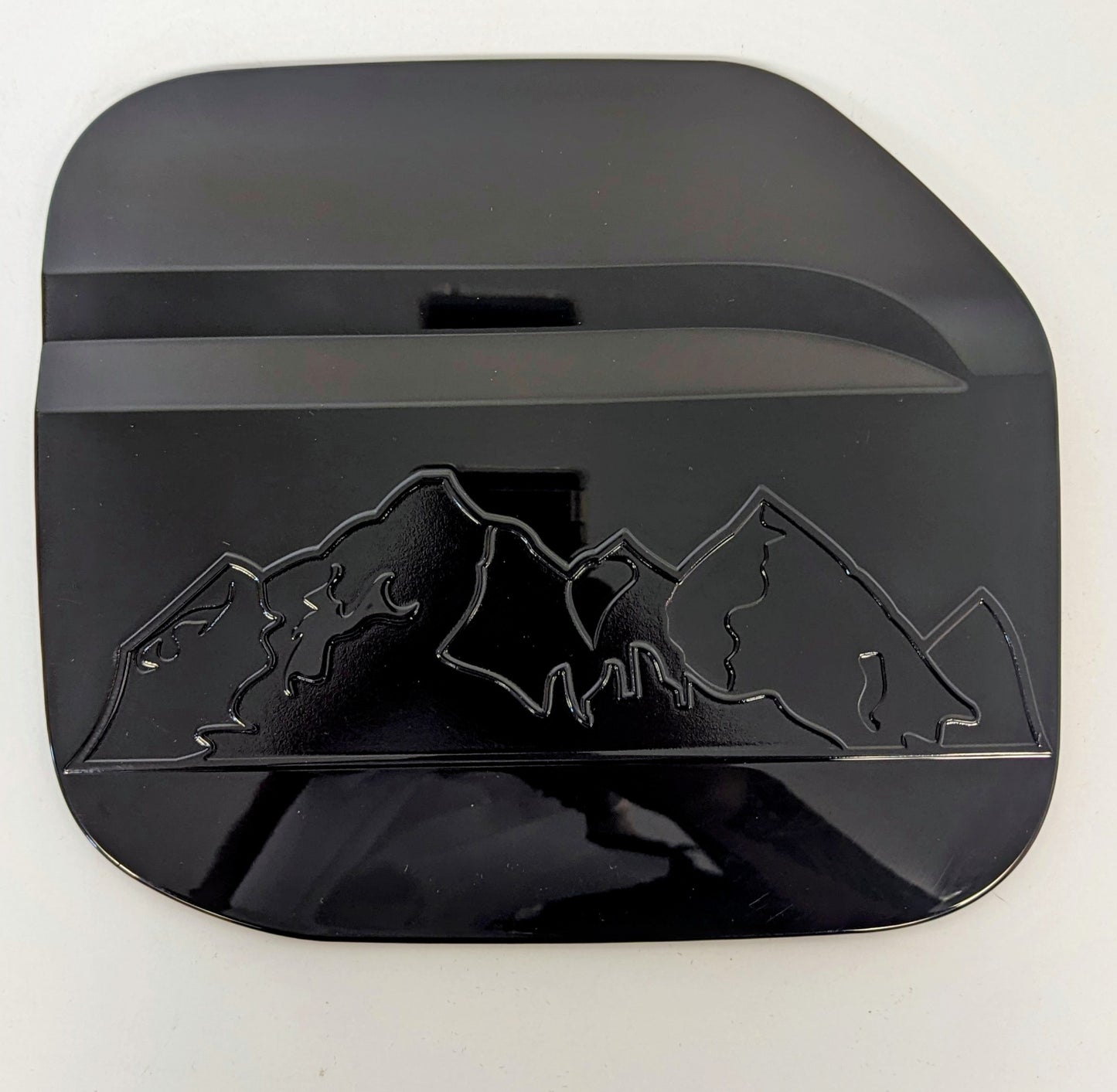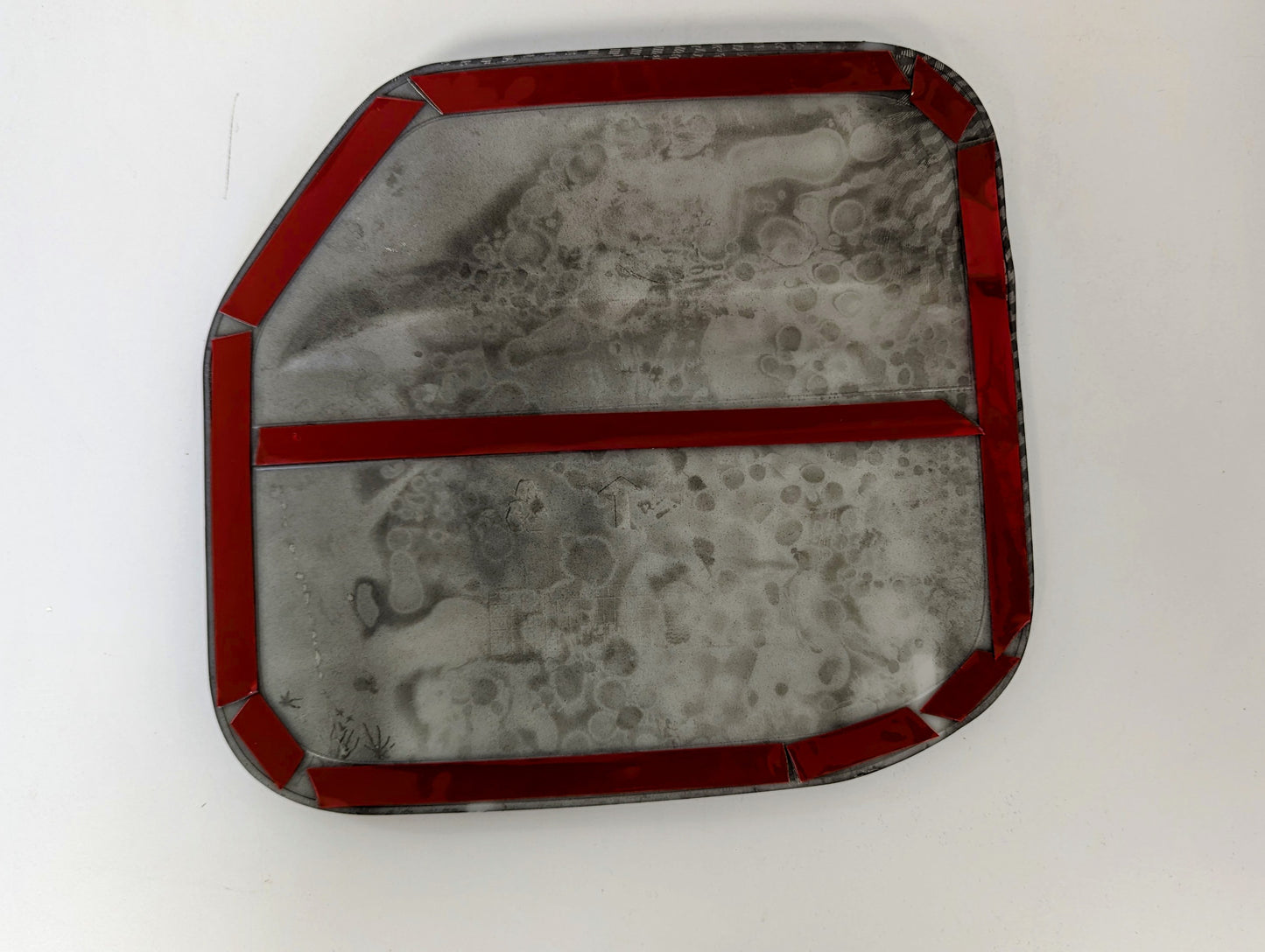 Free Shipping

Every product on TickleMyBronco ships for free to the lower 48 states. Free shipping on everything!

Hassle-Free Exchanges

Not what you wanted? Doesn't fit as you want? No problem! Give us a call for hassle free returns!