Gloss Carbon Fiber Look Gas Tank Door Trim For 21-23 Ford Bronco
Regular price
Sale price
$19.99 USD
Unit price
per
Sale
Sold out
Discover the ultimate way to add a touch of rugged elegance to your 2021-2023 Ford Bronco with the Gloss Carbon Fiber Look Gas Tank Door Trim, perfectly complemented by a majestic mountain backdrop. Elevate your driving experience with this exquisite accessory that seamlessly merges style and functionality, ensuring your vehicle stands out even against the grandeur of nature.
Picture this: your Ford Bronco, an embodiment of adventure and power, adorned with the Gloss Carbon Fiber Look Gas Tank Door Trim. Its captivating carbon fiber-inspired finish gleams in the sunlight, mirroring the strength and beauty of the mountains that surround you. As you embark on your journey, every glance at your vehicle is a reminder of the harmonious blend between cutting-edge design and the timeless allure of the outdoors.
Designed for effortless installation, the gas tank door trim comes equipped with 3M tape. This innovative adhesive technology guarantees a secure bond, allowing you to conquer both smooth highways and rugged trails without worry. With a few simple steps, you can transform your vehicle into a masterpiece, ready to conquer the world with its enhanced aesthetic appeal.
Beyond its captivating appearance, the Gloss Carbon Fiber Look Gas Tank Door Trim is engineered to endure the elements. Its durable construction ensures resistance against the elements, whether you're traversing mountain paths or navigating urban streets. This trim is a testament to its longevity, ensuring that your Ford Bronco remains a head-turner for years to come.
Imagine the perfect synergy: your Ford Bronco, cloaked in the bold elegance of the gas tank door trim, set against the backdrop of majestic mountains. Every adventure becomes an opportunity to celebrate your unique style and embrace the thrill of exploration.
The Gloss Carbon Fiber Look Gas Tank Door Trim is more than an accessory; it's an extension of your personality, a reflection of your passion for both design and adventure. Embrace the spirit of the mountains and the open road as you embark on a journey that marries sophistication with the untamed beauty of nature. Make a statement, make memories, and make your Ford Bronco shine amidst the awe-inspiring mountain panorama.
Fitment 2021, 2022, 2023 Ford Bronco This will NOT fit the Bronco Sport
Share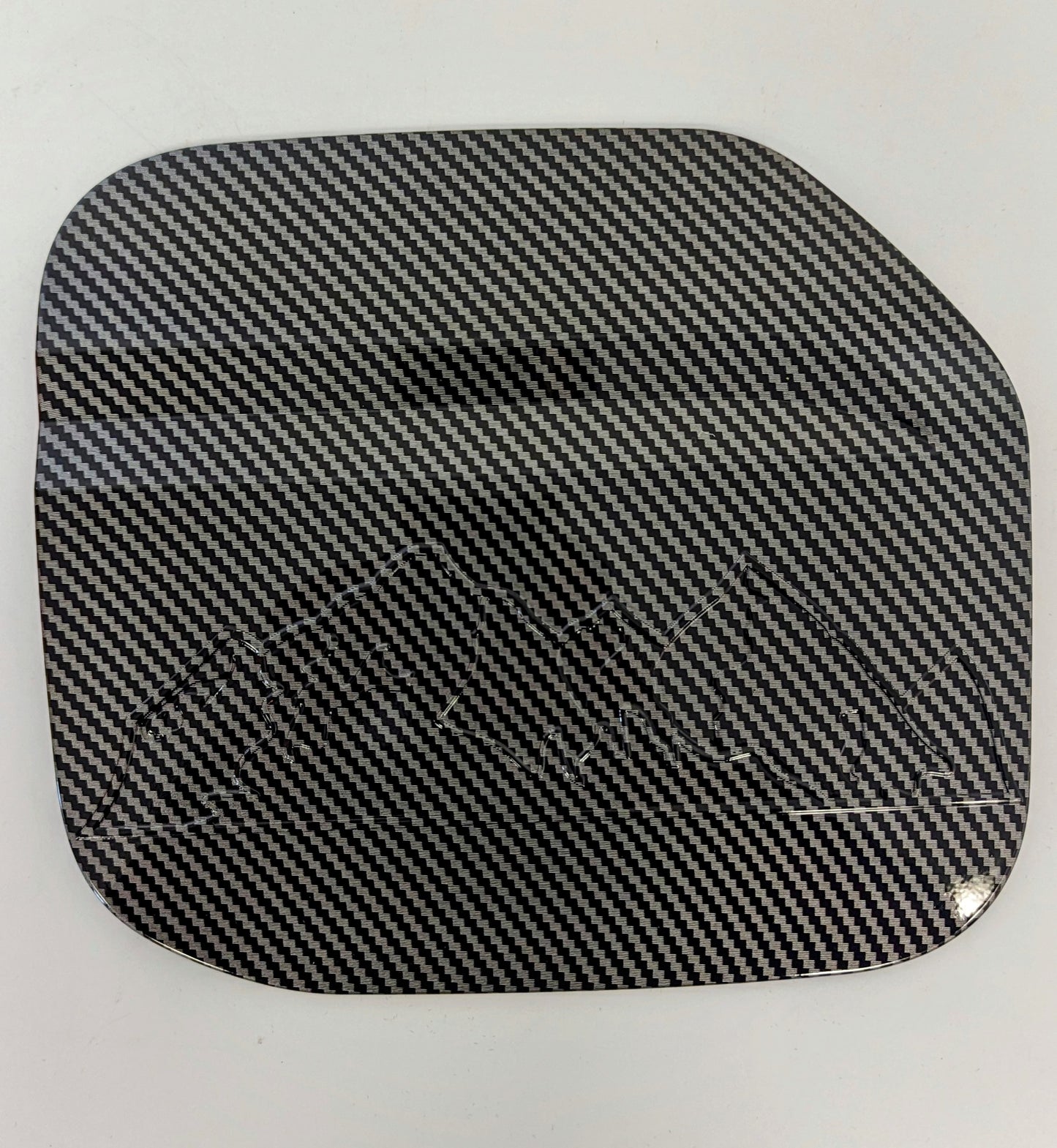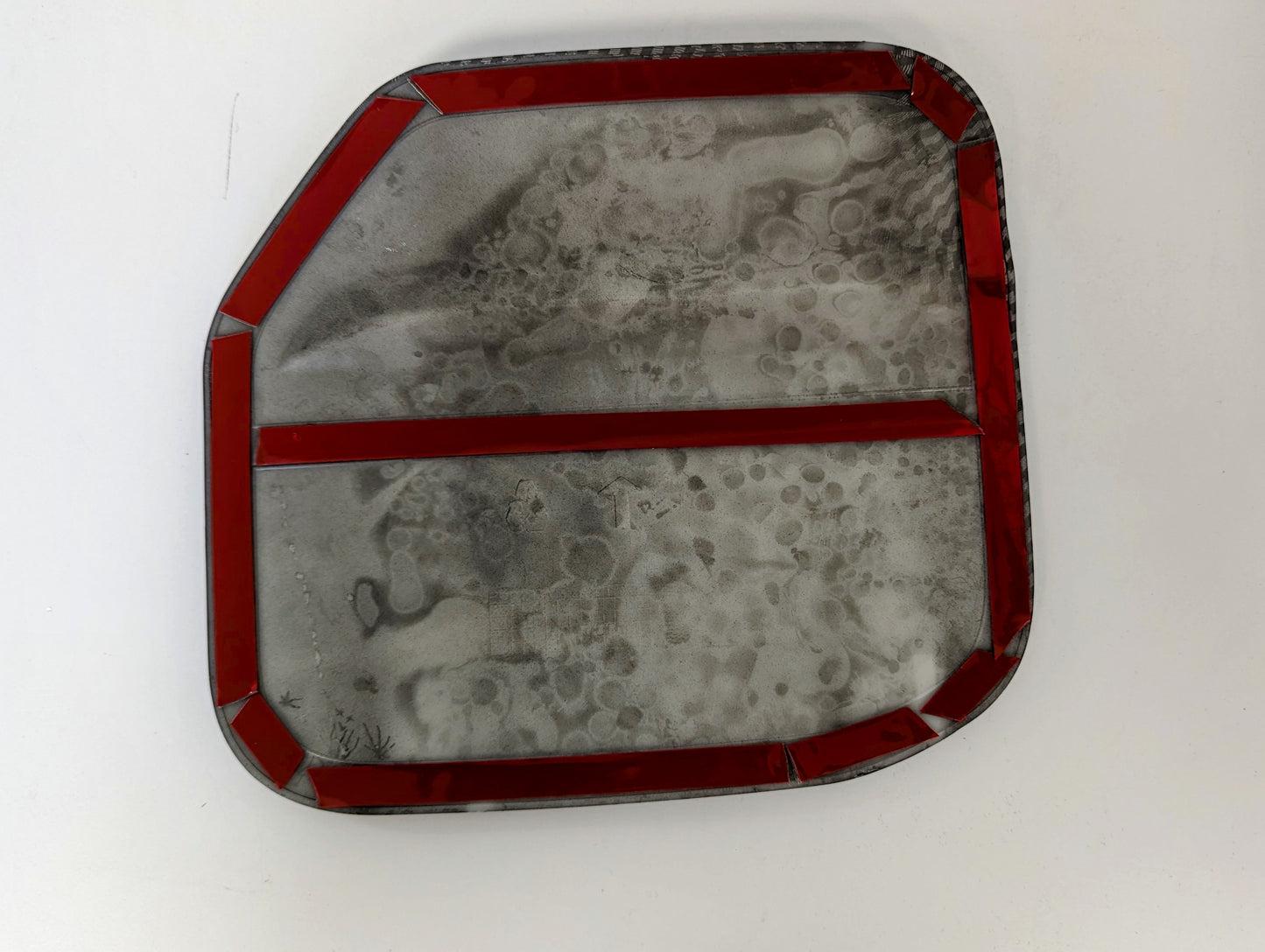 Free Shipping

Every product on TickleMyBronco ships for free to the lower 48 states. Free shipping on everything!

Hassle-Free Exchanges

Not what you wanted? Doesn't fit as you want? No problem! Give us a call for hassle free returns!