Matte Black Gas Tank Door Trim For 2021-2023 Ford Bronco
Regular price
Sale price
$19.99 USD
Unit price
per
Sale
Sold out
Experience a new level of rugged refinement for your 2021-2023 Ford Bronco with the Matte Black Gas Tank Door Trim, elegantly set against the backdrop of majestic mountains. This remarkable accessory enhances your driving journey by seamlessly fusing style and utility, ensuring your vehicle captivates attention even amidst the grandeur of nature.
Envision this scenario: your Ford Bronco, an emblem of adventure and strength, adorned with the Matte Black Gas Tank Door Trim. Its alluring matte finish glistens under the sun's rays, mirroring the mountains' timeless allure and robust beauty that envelops your path. With each glance at your vehicle, you're reminded of the flawless marriage between contemporary design and the eternal charm of the outdoors.
Designed with convenience in mind, the gas tank door trim boasts easy installation, thanks to its integrated 3M tape. This cutting-edge adhesive technology guarantees a steadfast attachment, granting you the freedom to conquer both smooth highways and challenging terrains with absolute confidence. Within moments, your vehicle transforms into a masterpiece, poised to conquer the world with its refined aesthetic appeal.
Beyond its captivating aesthetics, the Matte Black Gas Tank Door Trim is engineered to withstand diverse weather conditions. Its durable build ensures resilience against the elements, whether you're navigating mountain trails or urban avenues. This trim stands as a testament to its durability, safeguarding your Ford Bronco's head-turning allure for countless adventures ahead.
Imagine the perfect fusion: your Ford Bronco draped in the understated elegance of the gas tank door trim, harmonizing beautifully with the grandeur of towering mountains. Each adventure transforms into an opportunity to showcase your distinctive style and embrace the exhilaration of exploration.
The Matte Black Gas Tank Door Trim represents more than an accessory; it embodies your individuality, reflecting your enthusiasm for innovative design and daring escapades. Embrace the mountains' spirit and the open road as you set forth on a journey that melds sophistication with the untamed splendor of nature. Make a resounding statement, craft cherished memories, and let your Ford Bronco illuminate the awe-inspiring mountain panorama with unmatched brilliance.

Fitment: 2021, 2022, 2023 Ford Bronco This will NOT fit the Bronco Sport
Share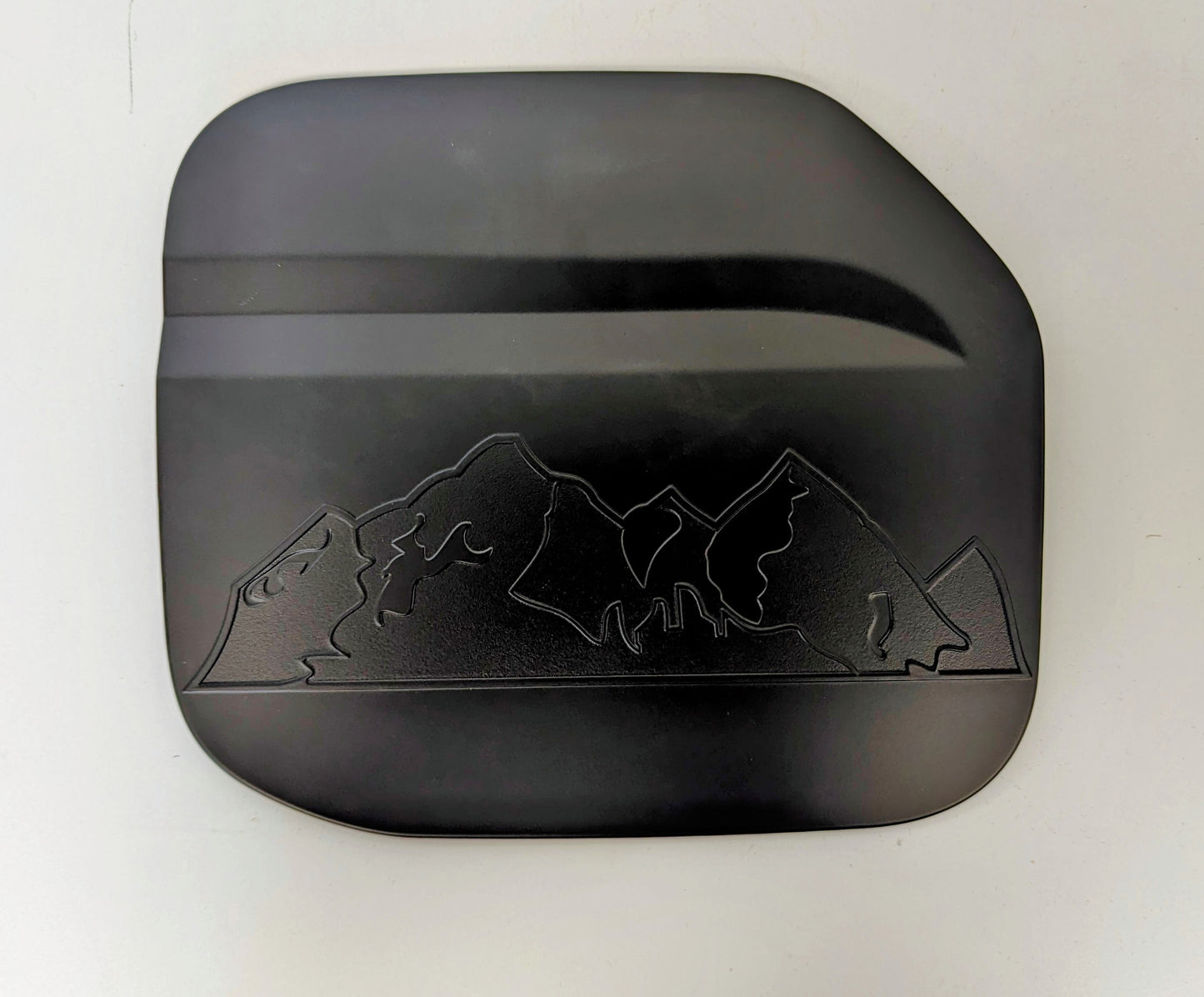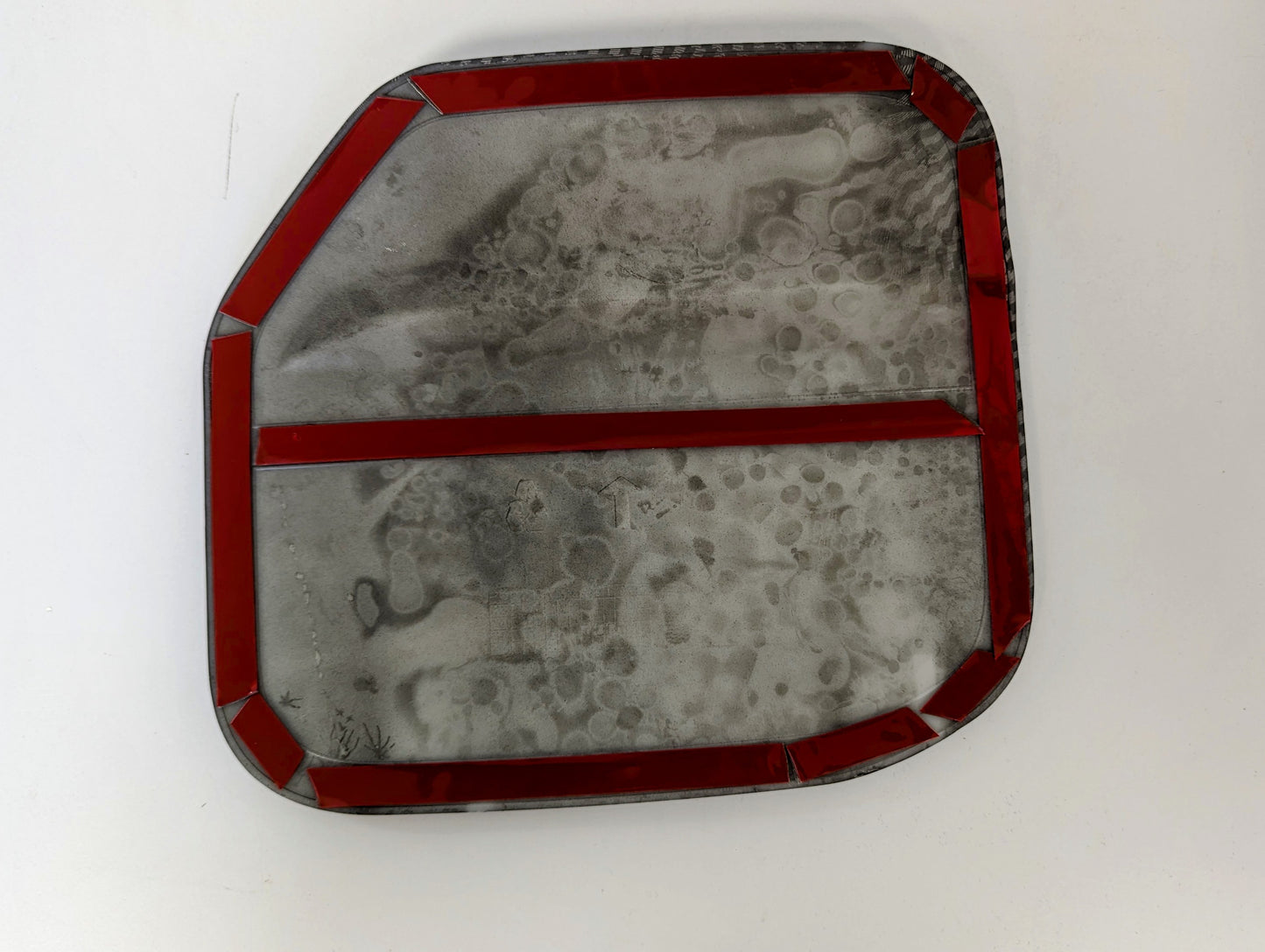 Free Shipping

Every product on TickleMyBronco ships for free to the lower 48 states. Free shipping on everything!

Hassle-Free Exchanges

Not what you wanted? Doesn't fit as you want? No problem! Give us a call for hassle free returns!