Matte Carbon Fiber Look Gas Tank Door Trim For 2021-2023 Ford Bronco
Regular price
Sale price
$19.99 USD
Unit price
per
Sale
Sold out
Elevate your 2021-2023 Ford Bronco with a dash of rugged elegance, courtesy of the Matte Carbon Fiber Look Gas Tank Door Trim, harmoniously set against the backdrop of majestic mountains. This exceptional accessory effortlessly blends style and functionality, ensuring your vehicle commands attention amidst the breathtaking beauty of nature.
Envision this scene: your Ford Bronco, a symbol of adventure and authority, adorned with the Matte Carbon Fiber Look Gas Tank Door Trim. Its sleek finish captures the sunlight, mirroring the timeless strength and allure of the encircling mountains. Each glimpse of your vehicle reinforces the seamless fusion of contemporary design and the enduring charm of the great outdoors.
Engineered for simplicity, the gas tank door trim comes equipped with integrated 3M tape, ensuring a hassle-free installation process. This advanced adhesive technology provides a secure hold, empowering you to confidently conquer both smooth roads and challenging terrains. Within moments, your vehicle transforms into a masterpiece, ready to conquer new horizons with its refined aesthetic appeal.
Beneath its captivating appearance, the Matte Carbon Fiber Look Gas Tank Door Trim is built to endure diverse weather conditions. Its sturdy construction guarantees steadfast resilience against the elements, whether you're navigating mountain trails or bustling city streets. This trim stands as a testament to its durability, preserving your Ford Bronco's magnetic allure for countless adventures ahead.
Imagine the perfect fusion: your Ford Bronco draped in the understated elegance of the gas tank door trim, seamlessly merging with the grandeur of towering mountains. Every expedition becomes an opportunity to showcase your distinct style and embrace the exhilaration of exploration.
The Matte Carbon Fiber Look Gas Tank Door Trim transcends the boundaries of a mere accessory; it embodies your unique personality, reflecting your passion for innovative design and daring escapades. Embrace the spirit of the mountains and the open road as you embark on a journey that harmoniously blends sophistication with the untamed beauty of nature. Make an indelible mark, create enduring memories, and watch your Ford Bronco illuminate the awe-inspiring mountain panorama with unmatched brilliance.

Fitment: 2021, 2022, 2023 Ford Bronco This will NOT fit the Bronco Sport
Share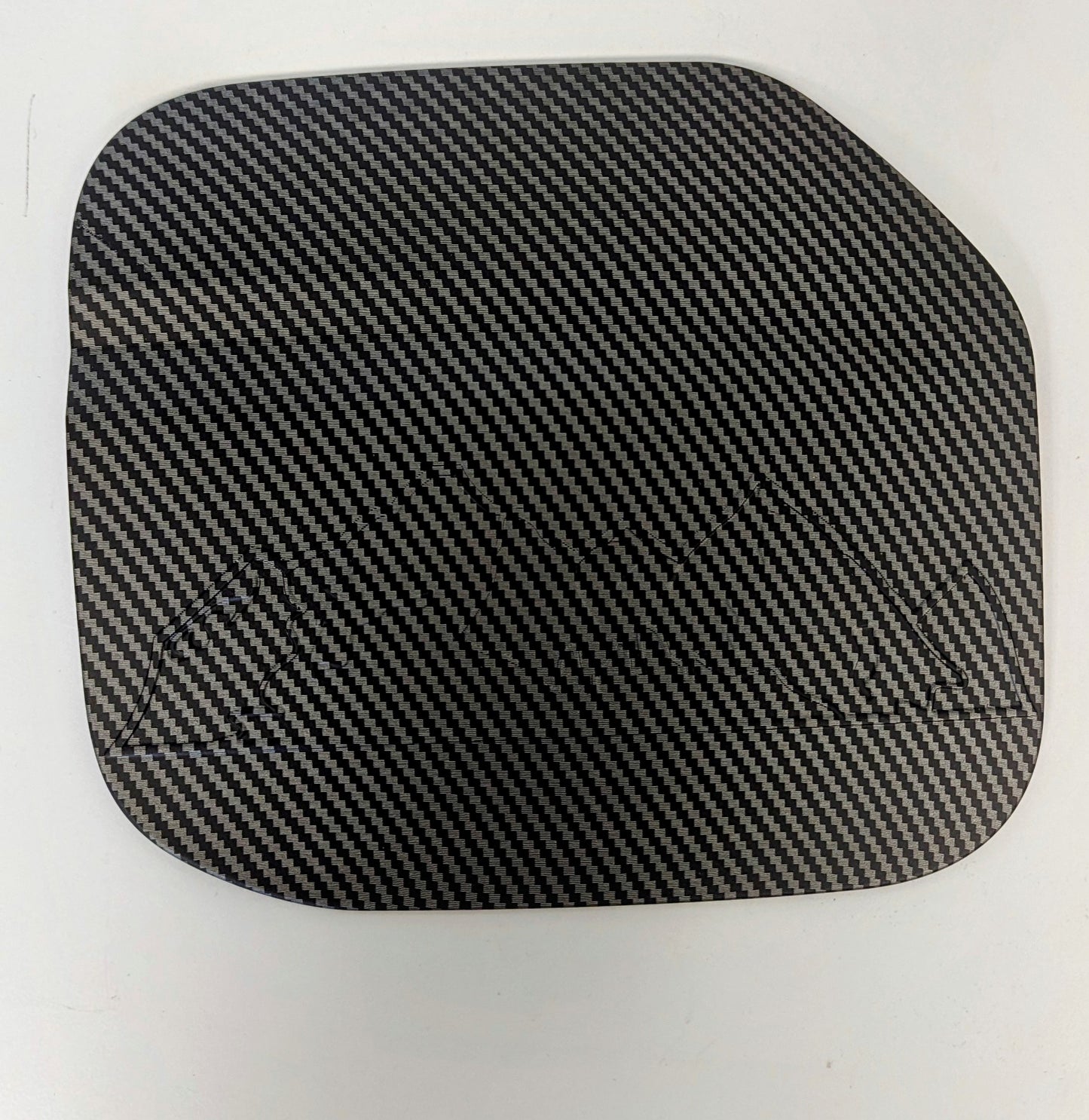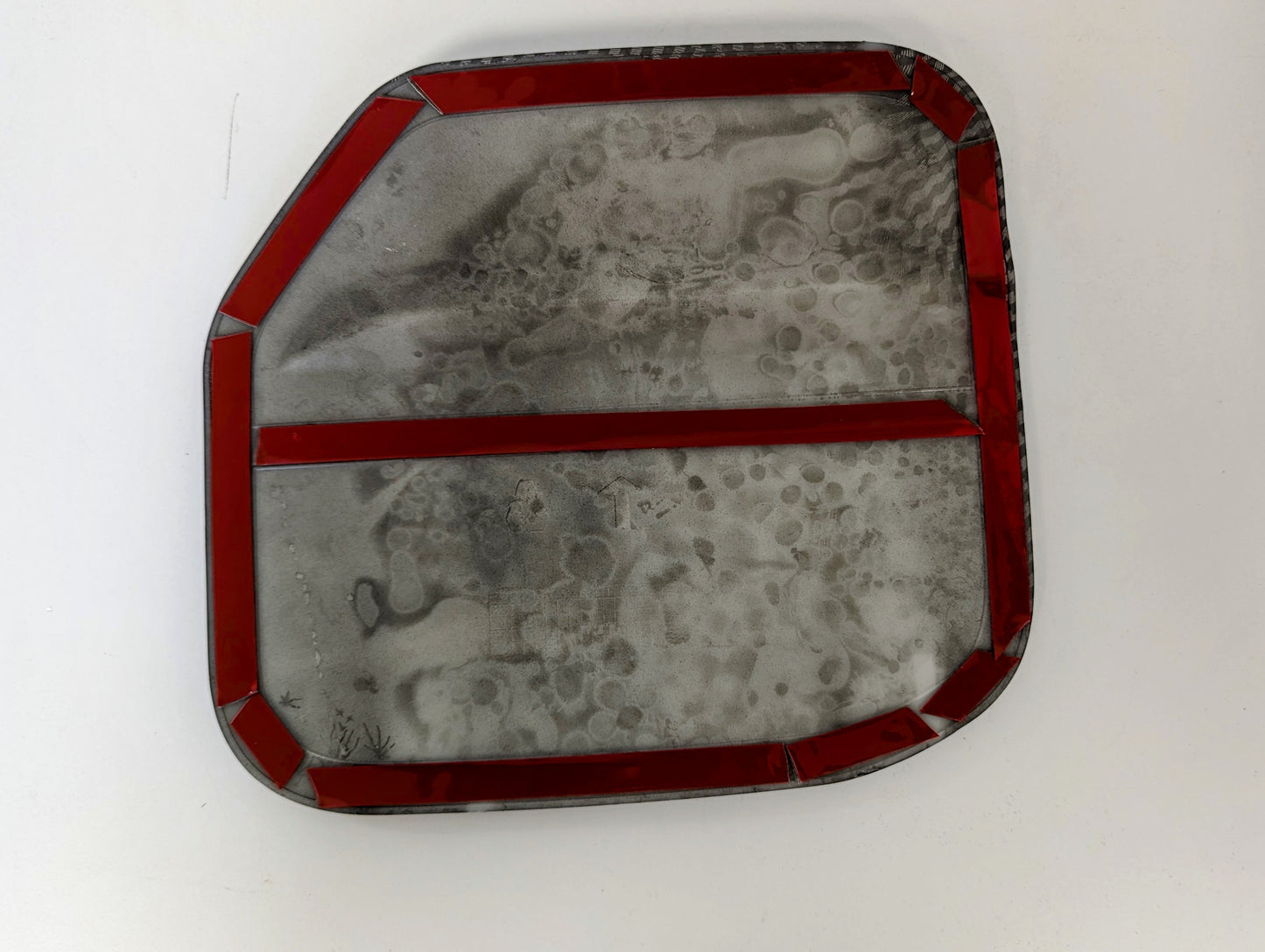 Free Shipping

Every product on TickleMyBronco ships for free to the lower 48 states. Free shipping on everything!

Hassle-Free Exchanges

Not what you wanted? Doesn't fit as you want? No problem! Give us a call for hassle free returns!