Molly Storage Pockets Door Insert Organizer Box For 4-Door 21-23 Ford Bronco
Regular price
Sale price
$45.99 USD
Unit price
per
Sale
Sold out
The Molly Storage Pockets Door Insert Organizer Box designed for the 4-Door 2021-2023 Ford Bronco rear seats introduces a new level of practicality and organization to the vehicle's interior. This thoughtfully crafted accessory caters to the needs of Bronco owners who seek to maximize their storage space and keep their rear seat area clutter-free, making it an invaluable addition to enhance both convenience and aesthetics.
Tailored to fit seamlessly within the contours of the 4-Door Ford Bronco's rear seat area, the Molly Storage Pockets Door Insert Organizer Box offers an innovative solution for optimizing storage. Its precise design ensures a snug and secure fit, creating an integrated and factory-like appearance that complements the vehicle's interior. This attention to detail demonstrates a commitment to maintaining the Bronco's distinct style while adding a functional touch.
The organizer box presents a versatile storage solution, providing designated compartments to neatly store a wide range of items. From travel essentials like water bottles, snacks, and electronic gadgets to everyday items like books, tablets, and personal accessories, the pockets offer a systematic approach to keep the rear seat area tidy. This arrangement not only minimizes clutter but also enhances safety by preventing loose items from rolling around during drives.
Crafted from durable materials, the Molly Storage Pockets Door Insert Organizer Box guarantees longevity and resilience. Its robust construction ensures that it can withstand the rigors of daily use, maintaining its quality and functionality over time. The straightforward installation process allows Bronco owners to enjoy the benefits of the organizer box without the need for complex modifications or specialized tools.
Beyond its practical advantages, this accessory aligns perfectly with the Ford Bronco's adventurous spirit. Whether embarking on outdoor escapades or navigating urban landscapes, having essential items readily accessible in the rear seat area enhances the vehicle's overall functionality. The Molly Storage Pockets Door Insert Organizer Box contributes to creating a more organized and comfortable interior environment for both drivers and passengers.
In conclusion, the Molly Storage Pockets Door Insert Organizer Box for the 4-Door 2021-2023 Ford Bronco rear seats exemplifies innovation and practicality. With its seamless integration, versatile storage capabilities, and durable construction, this accessory addresses the storage needs of Bronco enthusiasts. By providing a well-organized and clutter-free rear seat area, the organizer box enhances the driving experience and reflects the vehicle's commitment to both style and functionality.
Fitment: 2021, 2022, 2023 Ford Bronco 4-Door  This will NOT fit the Sport Bronco
Share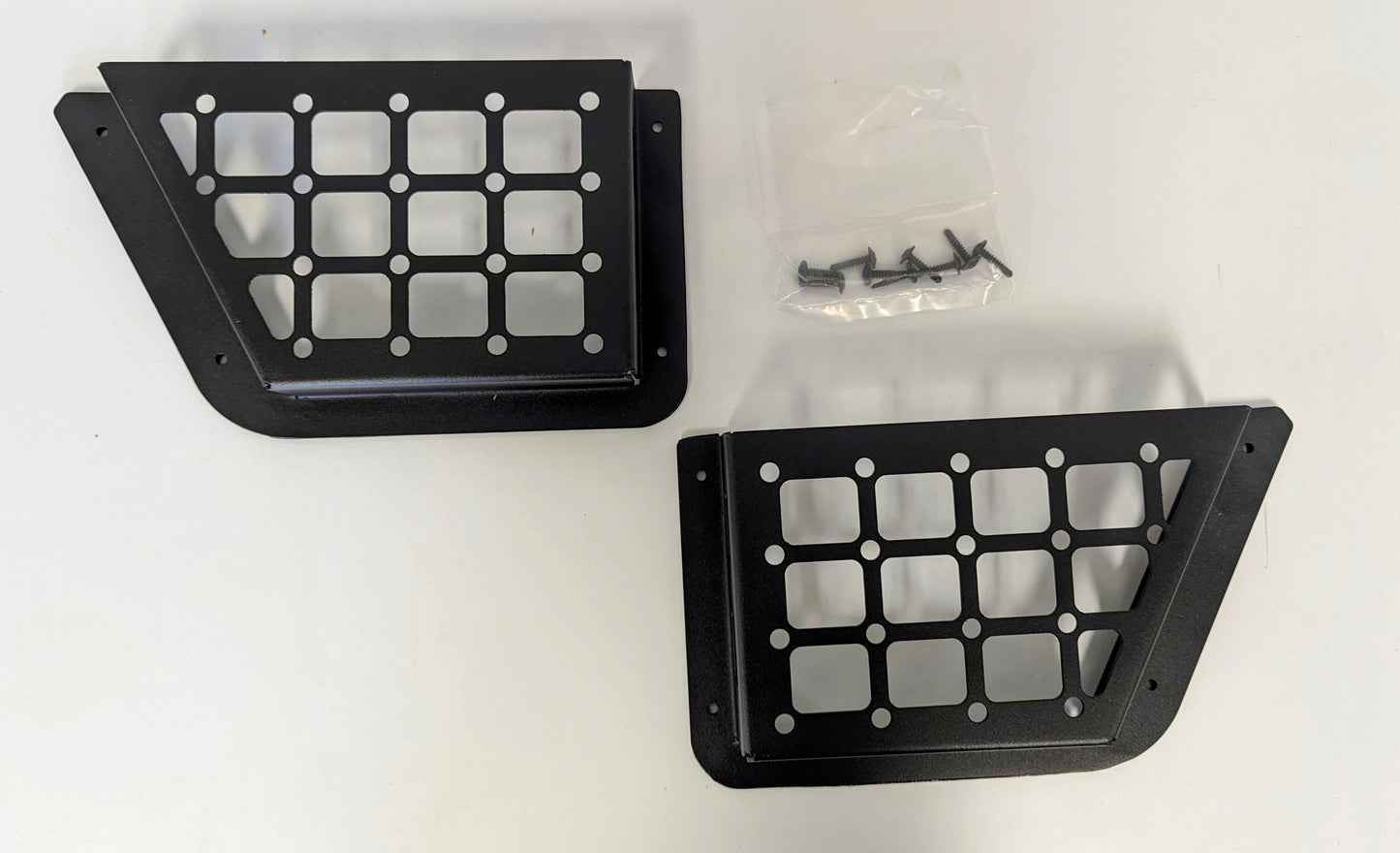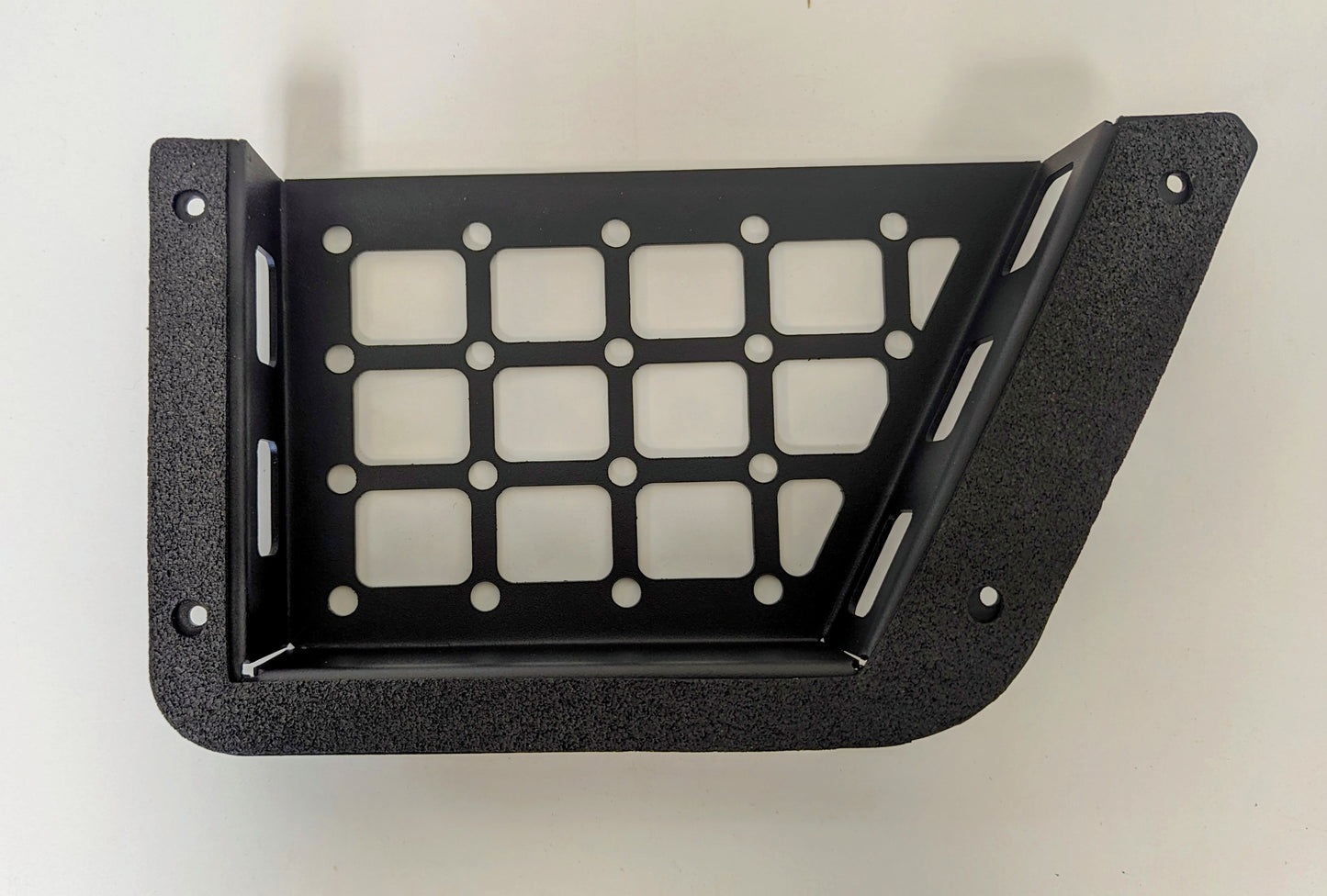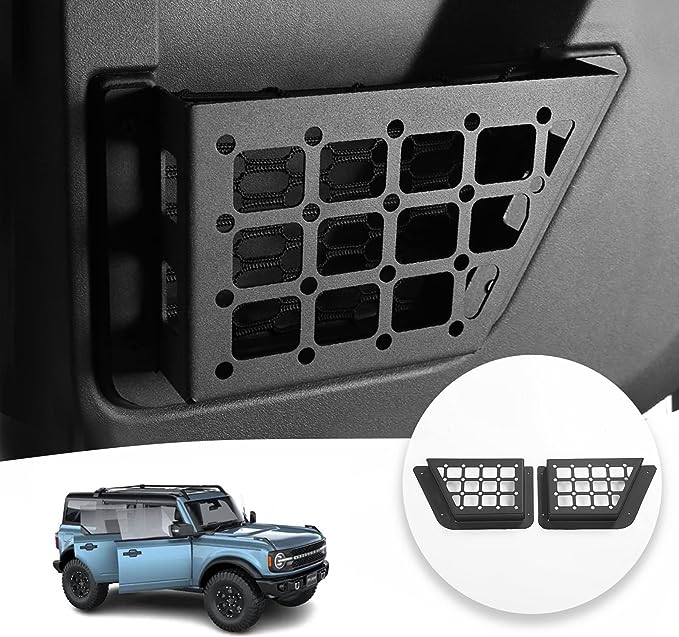 Free Shipping

Every product on TickleMyBronco ships for free to the lower 48 states. Free shipping on everything!

Hassle-Free Exchanges

Not what you wanted? Doesn't fit as you want? No problem! Give us a call for hassle free returns!